Picture Framing
A great frame does more than beautify the art it surrounds. It touches the entire room, adding elegance and personal style. A great picture frame enhances the art it surrounds, it doesn't detract from or compete with it. At Crack in the Wall Framing we will help you choose a framing system that compliments your pictures and brings that level of elegance to your art or keepsake. Let us beautify some of the best moments in your life.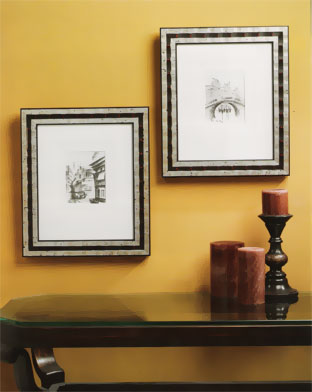 We offer a variety of custom framing services and products:
Customized Picture Framing
Picture Frame Restoration
Personalized Picture Frames
Wedding Picture Frames
Oil Painting Frames
Classic Picture Frames
Modern Picture Frames
Poster Framing
Wood & Metal Frames
Memorabilia Framing
Custom Shadow Boxes
A shadow box is an enclosed case with a see-through front that contains your treasured items. The grouping of the items and the depth effect created by the dimensions of the display creates a dramatic and highly desirable visual presentation.
Give your collectibles and memorabilia a stunning and original look by displaying them inside a custom made shadow box. Our shadow boxes are suitable for showcasing flags, sports gear, military medals, collectible cards, jerseys, a golf club or any other object that brings you fond memories now and into the future.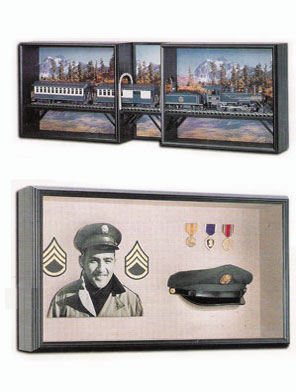 For Shadow Boxes we offer:
Military Achievement Displays
Wedding Dress Displays
Sports Gear Shadow Boxes
Memorabilia Display Systems
Flag Shadow Boxes
Various Display Cases
Custom Flat Panel TV Frames
Transform your plasma or flat panel TV to a live picture by using our custom framing service! Our hand crafted plasma TV frames are sure to add a stylish accent to your living room and we guarantee they will fit. We use premium wood construction to make it look like an inseparable part of your TV. All frames are custom-made to your specifications.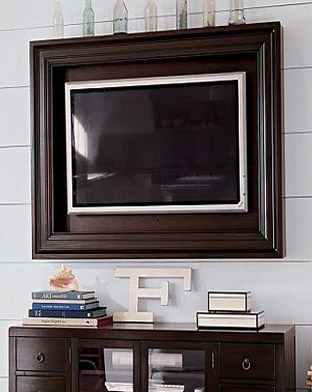 Crack in the Wall offers:
Custom Plasma TV Frames
Custom Flat Panel TV Framing
Safe and Secure Fit
Easy Installation and Removal
Rear Ventilation & Cable Access
Contemporary or Traditional Mouldings
Custom Mirror Framing
At Crack in the Wall Framing we use both classic techniques and modern technology to create your custom cut mirrors. A mirror can enhance the look of your living space and also be used as a decorative piece of art.
All of our custom mirrors are assembled by hand to your specifications in our shop. We have a wide array of handcrafted mirror frames for you to choose from.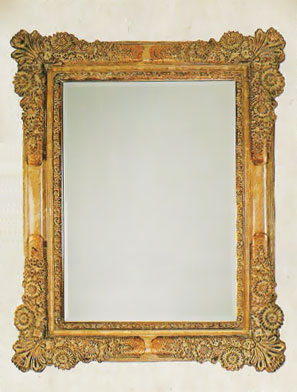 We offer a large variety of mirrors:
Custom Cut Mirrors
Wall Mirrors
Beveled Mirrors
Decorative Mirrors
Bathroom Mirrors
Dressing Mirrors
Oval Wall Mirrors
Exotic Leather Mirrors
Hollywood Mirrors
Antique Mirrors
Smoked Glass/Acid Wash Mirrors
Single and Double Matting
When mats were first used, they had two core functions. One was to provide an area of visual relief so the art could be viewed without the distraction of its surroundings. Secondly, the depth of the mat serves as a spacer to keep the glass from touching the face of the art. Mats are now available in many colors, patterns and textures and so have taken on a more decorative role.
Double mats allow you to add an accent color that can be used to help draw attention to the art by outlining it. However, a double mat can be made using two of the same color for a more subtle look.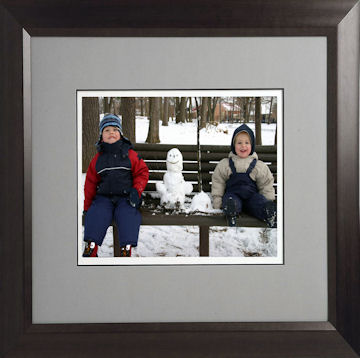 Our Matting Options Include:
Triple Mat
Mat with Fillet
Mat with Spacers
Custom Openings
Multiple Openings
Colorful Mats
Light-Medium-Dark Mats
Fabric Mats
Uniform Mat Borders
Canvas Stretching & Restorations
The purpose of stretching a canvas is to preserve it and prepare it for framing. Before you paint a masterpiece, a canvas needs to be stretched just right for it to hold paint properly. Professional stretching is always performed on a wooden frame which is not visible since the canvas covers the wood. Deciding on which method of stretching or framing your painting is really a matter of personal taste.
Art restoration is the process of restoring old and/or damaged paintings back to their original or a near-original state. Nothing gives us greater pleasure than to see an antique or special family treasure restored to its former beauty and value. We combine state-of-the-art technology with recognized conservative practices to make cracks and chips virtually disappear; to recreate and replace missing parts without detection; to perfect color matching. This attention to detail will lead to a restored piece which will be enjoyed for many more years.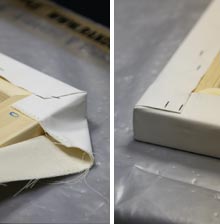 We offer 3 Methods of Stretching:
Standard Wrap Method
Museum Wrapped Method
Gallery Wrap Method